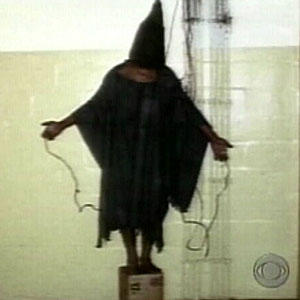 Is there an effort to silence Iraqis who object to the American occupation? A column in the Grauniad by
Haifa Zangana
suggests very strongly that there is. This sounds like politicide, an effort to destroy the capability of a country to govern itself. It is reminiscent of the German attempts to destroy Polish political identity during World War II.
Hundreds of academics and scientists have met this fate since the March 2003 invasion. Baghdad universities alone have mourned the killing of over 80 members of staff. The minister of education stated recently that during 2005, 296 members of education staff were killed and 133 wounded.

Not one of these crimes has been investigated by the occupation forces or the interim governments. They leave that to international humanitarian groups and anti-war organisations. Among them is the Brussels Tribunal on Iraq, which has compiled a list to persuade the UN special rapporteur on summary executions to investigate the issue; they do so with the help of Iraqi academics, who risk their lives in the process. Their research shows that the victims have been men and women from all over Iraq, from different ethnic, religious and political backgrounds. Most were vocally opposed to the occupation. For the most part, they were killed in a fashion that suggests cold-blooded assassination. No one has claimed responsibility.

Like many Iraqis, I believe these killings are politically motivated and connected to the occupying forces' failure to gain any significant social support in the country. For the occupation's aims to be fulfilled, independent minds have to be eradicated. We feel that we are witnessing a deliberate attempt to destroy intellectual life in Iraq.